At Church on The Rock Homer our kids (Newborn through 3th grade) experience safe, age-appropriate environments where they have a ton of fun learning about Jesus in a creative and relevant way. We would love to see you and your family visit!
Your First Visit
Do I Need to do Anything For my Kid's First Visit?
Yes. Your child needs to be registered into our system before they can be checked-in to kid's church. We take both having fun and the safety of your child very seriously. At COTRH, we have an automated check-in system which you can read more about below.
To register your child upon your first visit, find the area marked Check-In. You will be asked for the following personal information(NOTE: We value your privacy and will not share this information with anyone):
Parent/guardian name(s)
Child's name
Child's birth date (we like to send birthday cards)
Child's grade/school (so we know what class to place them in)
Home address (new kids get mailed welcome cards)
Phone number (in case of emergency)
Any special instructions (allergies, special needs) for your children
From now on this is where you will bring your kids to check in on Sunday!
So How Does Check-in Work?
Before Service: You check in your children at the Kid's Check-In Table by telling them your family name. The Check-In volunteers will then hand you and your child matching name tags that are exclusive to your family and your visit. Your child will need to wear the name tag portion while you hold on to the matching tag. If this is your first time, make sure to know what room your child will be in so you know where to pick them up at the end of service.
Start of Service: After check-In, you will retain your child for the start of service, where they will be invited to the front for a opening kid's song. You are welcome to accompany them to the front for the song. At the finish of the kids song, you will be directed to accompany your child out the gym doors to join their age group** for kid's church.
After Service: When service is finished, you can pick up your child from their room by presenting your matching tag.
**Kids church has two names depending on their age: Firstlook and 252. Read more below.
What if I'm Needed For my Child During The Service?
During Service: If you are needed at any point, we will text the phone number you provided at registration. The number is on the kid's name tag sticker so be sure your kid(s) have a sticker each week & are wearing it when dropped off.
Getting to Know COTRH Kids
Tell Me About COTRH Kids
Here at COTRH Kids we have two main kid's programs depending on your child's age.
Newborn-5 years old kids are in our First Look program.
Kindergarten through 5th Grade* kids are in the 252 program
*During the summer our kids in 4th & 5th grade enjoy the main service with their parents/guardians. Summer in Homer is a busy season and many of our volunteers are unavailable during the summer.
Tell me About Firstlook
First Look (newborn to 5 years old) curriculum weaves music, Bible stories, small group discussions and creative activities together to reinforce one clear and simple bottom line each week so kids can walk (or crawl) away and remember what matters most.
The First Look classrooms are broken down by age. We have different classrooms for newborns, 1 year olds, 2 year olds, 3 year olds and a combined 4 & 5 year old class. This way kids are learning and playing in an age appropriate environment.
In First Look we focus on three (3) basic truths;
God Loves Me
God Made Me
God is my Friend

Each month we have a bottom line or key concept we focus on and a memory verse to accompany it. Then each week we have a different Bible story and activities to go with it.
For example:
Week One: Bottom Line - Jesus is God's Son. Memory Verse - "God loved the world so much he gave his only Son." John 3:16. Bible Story - The Angel and Mary— Luke 1:26-33, 38, 46.
Week Two: Bottom Line - Jesus is God's Son. Memory Verse - "God loved the world so much he gave his only Son." John 3:16. Bible Story Jesus Born in a Stable* — Luke 2:1-7
Tell me About 252
252 is for kids Kindergarten through 5th grade*
The 252 curriculum is based on Luke 2:52 "
…and Jesus grew in wisdom and stature and favor with God and man."
252 Kids is designed to provoke discovery and invite kids into a new understanding of how to grow in relationship with Jesus. It focuses on 150 key Bible stories, 4 faith skills/basic truths and 30 life applications.
We use the Think Orange curriculum to help us getting this very important message across.
Every month in 252 we have a new virtue of God's character (self-control, service, compassion etc.) and a memory verse to go with it.
Each week we focus on a different faith skill or basic truth. Example: Serve others because of what Jesus did for us.
Then we discuss application of those basic truths in the lives of the kids. Example: Service is lending a hand to help someone else.
Download the ParentCue App to continue learning with us at home!
Why do my kids get candy in 252?
Kids who bring their Bible to 252 receive a sucker. We also hand out gold stones to the kids who are really looking, listening and trying to find God in our small groups. They can turn in their gold stone for a prize or a piece of candy.
Where do my kids go when they leave the gym?
First Look kids going to their classroom down the hallway just to the right when you enter the building. The 252 kids go in to the 252 curtained tabernacle where they hear the story of the week, pray & worship together. Then they break out in to small groups based on their age for their small group application activities. Then they return to the tabernacle for the roundup and parent pick up.
How do I get a hold of the Children's Ministry Director?
Email is the best way to reach Kristi. kids@cotrhomer.org or you can call the church office.
How do I learn about what my kids are learning?
We use the Think Orange curriculum to help us getting these very important messages across. We encourage you to visit the Parent Cue page or download the Parent Cue
App to continue learning with your kids at home. You call so follow us on Facebook @ COTRH Children's Church.
What happens if my child has to go to the bathroom?
In 252 a leader watches them walk to and from the bathroom. In First Look we have 2 people walk with them from the First Look classroom into the bathroom. We do not assist in wiping but we do assure they are safely using the bathroom. Your child is never alone with an adult.
What is your children's church declaration?
I am here in kids' church to know the Creator God who loves us and is speaking to us.
With the Holy Spirit's help, I will listen for, look for and find God; I will help others look for God; and I will listen to my teachers who hear and know Him.
Meet Our Kids Director
Kristi Baum - Children's Ministry Director
Kristi Baum has been with COTRH since the spring of 2018. She is in charge of our First Look & 252 programs. She's married Jeremy 14 years ago and it's been an non-stop adventure ever since. They have two girls, a dog, a cat & 3 fish. Her favorite activities include spending time with family, playing with friends, reading, hiking and fishing. Kristi loves teaching kids about the everlasting, redeeming love of Jesus--all while having fun, LOTS of Fun!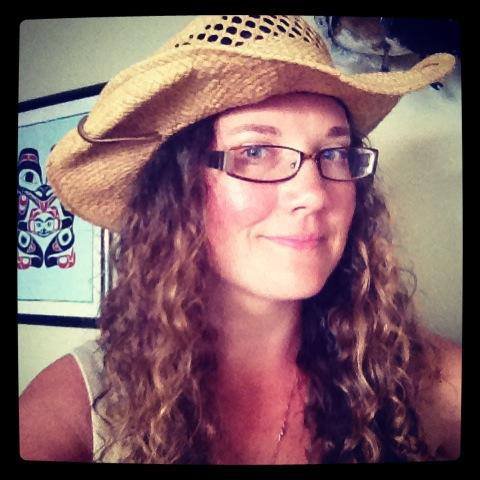 Joy Overson - Kids Summer Camp Director